International Academy of Business
"Education, Business and Information Technology Issues"
Conference Dates: October 12-14, 2017 Location: Washington DC, USA
Submission Deadlines: August 15, 2017 Registration Fee: $300
Deadlines:
August 15, 2017 – Paper submission
October 12-14, 2017 – Paper presentation at the conference
December 31, 2017 – completed/ revised papers
March 2018 – submission for printing of special issue.
You are invited to submit a paper for presentation at the upcoming Annual Conference of the International Academy of Business to be held during October 13-15, 2017 in Washington, D.C.Papers on all business, technology and education related issues are invited for the conference.  We are inviting papers in following areas (we plan to bring out edited books in these areas):
Track 1: Challenges And Opportunities In Disadvantaged Communities: A Multifaceted View   
Track Chair – Dr. Anandi Sahu, Oakland University, sahu@oakland.edu
Track 2: Evolution of Current Higher Education System of various Countries
Track Chair – Dr. Jamaluddin Husain, Purdue University Calumet, jhhusain@purduecal.edu
Track 3: Agenda for Growth in Africa
Track Chair –  Dr. Chinedu B. Ezirim, University of Port Harcourt, Nigeria, boombernadine@gmail.com
Track 4: Pluralism, Tourism and Entrepreneurship
Track Chair – Dr. Lavkush Mishra, Dr. B. R. Ambedkar University, Agra, India, mlavkush@yahoo.com Dr. Narendra K. Rustagi, Howard University, nrustagi@howard.edu
Track 5: Digital Innovation and Changes in Society
Track Chair – Dr. Cathrine Linnes, Østfold University College, Norway, cathl@hiof.no Dr. Matt Graham, University of Main,  christian.graham@umit.maine.edu
Best Paper Award: There would be an award for Best Paper for each track and an overall Best Paper Award for the Conference.
Please email your Papers/ Abstracts to submit@intledgroup.org  or use the link above.
I also request you to sign up on the International education group conference page on LinkedIn.
All papers presented at the conference will be published (at authors' discretion) in the proceedings volume of the International Academy of Business Review, and would also be considered for publication in the following refereed publications:
International Journal of Economics and Business (ISSN: 1948-5166)
American Journal of Information Technology (ISSN: 1943-7498)
Journal of Innovative Education Strategies (ISSN: 1555-5429)
International Academy of Business Review (ISSN: 2332-8398)
Abstract Submission
What to submit: You can submit a one-page abstract or completed paper in any business area: Economics, Finance, Accounting, Management, Marketing, Entrepreneurship, IT, MIS, Organisational Behavior, POM, Quantitative Methods, Business Education, etc.
Please submit your paper as a MS Word attachment, using the submission form below, and also email to: submit@intledgroup.org. If you have any questions, please feel free to contact any of the track chairs or send an email to submit@intledgroup.org.
We look forward to hearing from you.
Sincerely,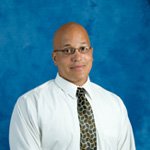 Matt Graham, Ph.D.
University of Maine, School of Business
University of Maine, USA
Phone: (207) 581-1946
Cell: (207) 333-7139
E-mail: christian.graham@umit.maine.edu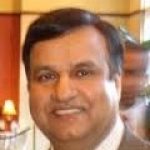 Narendra K. Rustagi, Ph.D.
Howard Universit,y School of Business
Washington, D.C. 20059
Cell: (207) 333-7139
E-mail: nrustagi@howard.edu
Early Submission and Registration is encouraged.
Further, if you would like to organize a session or have a question regarding the conference, please use the form below, or email your query to Conference@Intl-Academy.org
* Hosted Jointly with International Educator Group, USA.